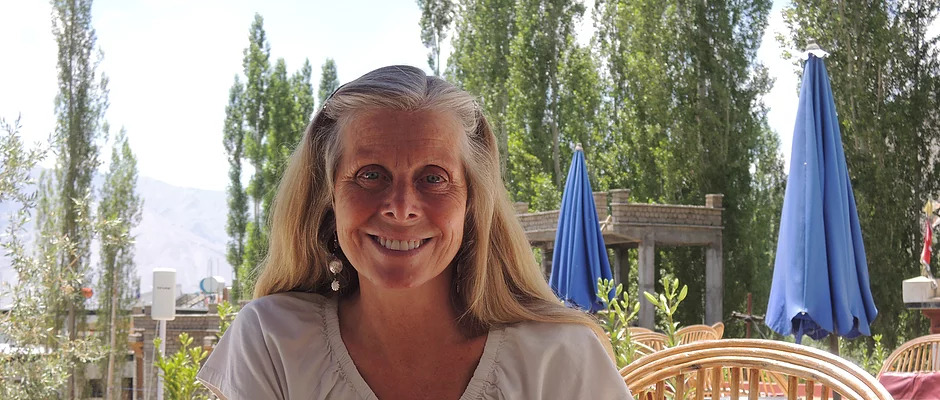 Biography
"It is good to have an end to journey towards, but it is the journey that matters in the end."  Ursula K. LeGuin
My journey has never gone in a straight line, followed a conventional path, or been predictable and because of that I've had to dig more deeply to find creative ways to move forward at every step. The creativity I've discovered inside myself is both my source of great joy and my connection to a higher power.
Beginning in the first grade when my teacher, Miss Wright, tried to make me write with my right hand, I knew I was different from my classmates. My mom and dad stood up for my proclivity towards left-handedness and that was that, my right brain prevailed. When I was ten years old, my parents gave me the opportunity to travel to Europe and spend time in Norway with Randi, our twenty-one year old Norwegian au pair who had lived with us for two years and had become a well-loved family member. My mom tells this story. "We were concerned that Michelle might need to back out at the last minute because we thought she might be afraid to travel so far away without us. Her dad and I walked her and Randi to the gate and waited for boarding. She hugged us and walked onto the jet way without looking back. When the plane ascended we looked at each other and I said, 'I guess she wasn't too afraid.'" I wasn't. I missed them, but fully immersed in traveling to London, Paris, Copenhagen, and finally staying in Norway at Randi's parents' dairy farm. I returned home to fifth grade feeling like a seasoned traveler who was aching to see more of this world.
In my elementary school all the cute, popular girls were short. I was tall, by age twelve I was five feet and ten inches and I felt like a giant. My mom enrolled me in modeling school in Chicago and that actually helped me to see that in the bigger world my height wasn't such a detriment. Still, I was stuck in my very small, insulated world for the most part, and I had to cope. In junior high and high school, I was a child of the times and became radically against the Viet Nam war, and radically for helping the world be a better place. My friends and I went on hunger walks raising money for starving people, we volunteered at Urban Gateways and gained insight by spending time with people from very different neighborhoods and with entirely different world views than we had known about. We went to rock concerts and my friends experimented with pot and hallucinogenic drugs, I didn't. I didn't like high school and figured out a way to graduate early. I headed to San Francisco, California for theater school and later to Aspen, Colorado to become a ski instructor and find my way.
Now, forty-four years later, the rest of my journey has lined up and made some sense of those early years. Always tapping into creative ideas, options, and possibilities I have, against all odds, ended up well. My husband, myself, and our kids have lived fantastic adventurous lives. We earned our living as artists and we lived on the road. Our first child was born in our camper home. We traveled extensively with very little money, to French Polynesia, Guatemala, Europe, India, and crisscrossed the entire U.S. countless times. We homeschooled before it was popular because our travel for work made it impossible to attend normal schools. We skied with our children, full time, for eight winters and homeschooled them in the mountain restaurant. We lived in a house truck, hauled water, and used an outhouse for the most of twenty-two years. We lived in Hawaii. We legally adopted a young adult whose entire family had died when he was a teenager. Andy got Parkinson's Disease and became completely disabled, unable to feed himself, get out of a chair, roll over in bed, or walk without help.  Then, seven years later he got better.
My life is my story and the story I am writing is my life. I call it creative nonfiction because I don't feel famous enough to justify writing a memoir.
Other Professions
Bronze Jewelry
I never intended for making bronze jewelry to be anything more than a summer job. In 1975, I was eighteen years old and about to move to Catalina Island with my boyfriend, Andy. He had recruited about ten friends from Aspen, where we all lived the winters, to move that summer and work at a restaurant in Avalon. I agreed to help start the bronze jewelry shop that our friend, John, was going to open and was learning to weld bronze even before we got to Catalina. When we opened the shop, I loved working with the torch and, over the summer, got good enough to sell my work. The restaurant didn't pan out for Andy and he joined John and I in the shop.
​
At the end of summer, Andy and I moved to San Francisco, got married, and he started a real job working for his father's window shutter installing business. That year his father's business fell into hard times. We purchased welding and polishing equipment, with money we'd received as wedding gifts, and rescued ourselves financially. We sold our bronze jewelry to galleries and gift shops for two years.
​
We then moved to Chicago to try again to start careers in 'real' jobs. Andy traded options on the newly opened Midwest Options Exchange and I got a job as a runner/messenger at The Chicago Board Options Exchange. This experiment failed and, once again, making and selling bronze jewelry bailed us out.
​
We returned to Aspen and worked as ski instructors during the day and in a ski shop at night. Not earning much at these jobs inspired a revolution in our minds and we thought, "Very well then, we shall NOT have conventional jobs and will pursue selling our art work." We agreed about this wholeheartedly and went into production, honing our craft, and discovering our art. We entered all kinds of art shows and found out what worked best for us. We bought a camper and pickup truck to live and travel in and had our first successful season of shows in 1977. We loved our art show career. We met wonderful, like-minded, friends and raised and homeschooled our children all while making bronze jewelry and traveling to art shows. I can't imagine a better life for us during that time, 1977 – 2000.
Bronze Jewelry Gallery
Massage Therapy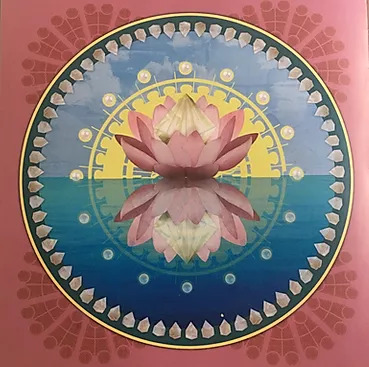 There are photos of me, as a child, massaging my sister's hands and arms. The act of touching, for comfort and with kindness, has always been a part of who I am. At nineteen, I received my first professional massage and was immediately hooked. I wanted to learn more about this work that gave deep relaxation through safe touch. Andy and I treated ourselves to massage every time we could afford it. I learned a lot about giving massage from receiving it from our friend, Janet, in Taos. She was my role model and continues to be an inspiration in that field.
​
We moved back to Hawaii in 1987 and Andy built me a massage table. I traded neighbors massage work for services like typing, surfing lessons, and driving Brendan to preschool. Auspiciously, one of my trades was with a person who owned a massage school and my trading ended and training began. A couple years later, we returned to Taos and I worked at the Thunderbird Lodge for ten winters, massaging skiers every day. Andy encouraged me to keep a log of my clients' contact information and issues addressed in our appointments. Then, I could provide better service when they came to Taos for a visit only once a year. I did that, and in 2001, when we moved to Chicago for Alana's dance training, I had enough clients listed in my book to start a massage business in that city. 
​
Those clients have all become an important part of my life and I love every single one of them. We work together every couple of months. My massage therapy career is winding down. I rarely take new clients and I know it will eventually end, just as it began, in that I will receive this life enhancing therapy my whole life long.