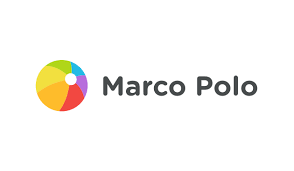 After a new treatment all but eliminated the symptoms of Andy's Parkinson's Disease, he experienced an unexpected and heartbreaking side effect. Andy's wife, Michelle, shares the story of Andy's journey – and how Marco Polo helped him reconnect with the people he loved.
My husband, Andy, has lived with Parkinson's disease since 2005. It has not been an easy journey. Parkinson's never is.
Andy lived through almost seven years of extreme disability during which he was unable to feed himself, get out of a chair, walk, or roll over in bed without help. His voice became his saving grace, allowing family and friends to access the true Andy who was hidden inside that suffering body.
In early 2014, after working with almost every alternative therapy under the sun, Andy chose to have deep brain stimulation surgery (DBS), a process of implanting electrodes in his brain to help regulate his movement.
The results were dramatic. After the procedure, Andy completely stopped shaking. The components of independent life that empower a person – walking, driving, cooking, working out at the gym – all became possible again.