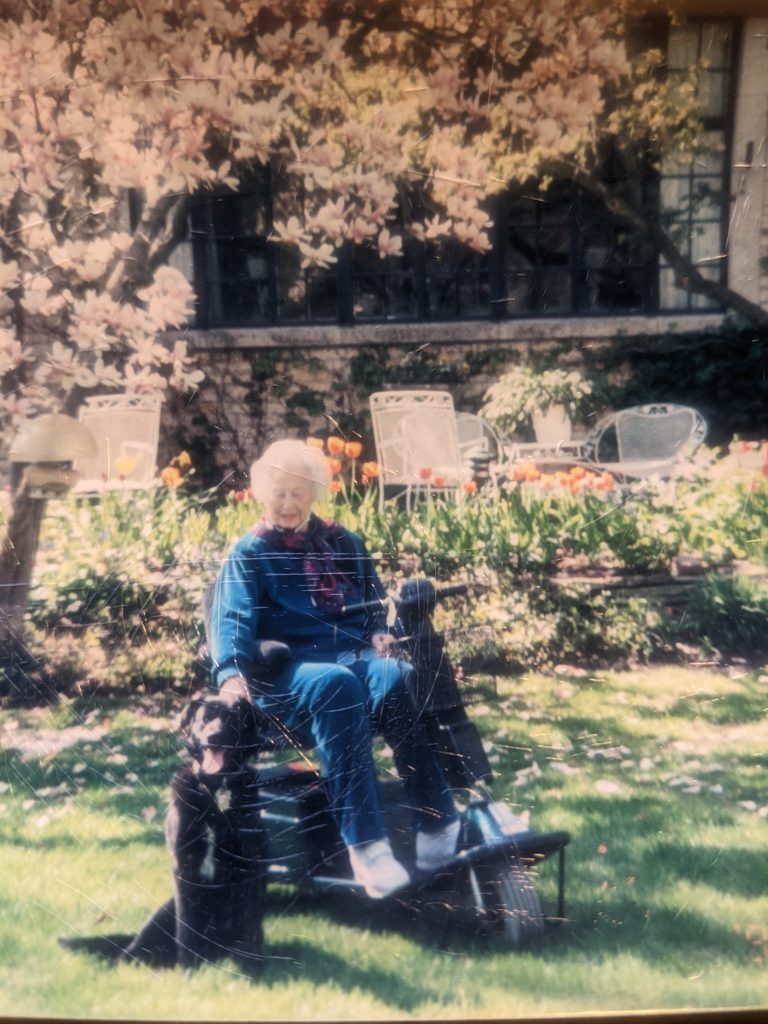 "Look what you have created here! So much life and all your family and people all around making your life a heaven."
When I was thirty five Andy and I traveled with our kids in our camper, all over the USA, selling our work at art shows. We became very close to certain other artists at these shows. We also spent many weeks in between the shows living in my 81 year old grandmother's driveway and spending lots of time with her.
My parents had moved into Nana's six bedroom/six bathroom home and my three siblings and my family all visited regularly with our various passels of young children.
Andy and I were in Buffalo, New York and we were exhibiting in the yearly Allentown Art fair, when we ran into our long time artist friends Sal Scalisi and Lynda Geyer. Both of them were fine art painters; Sal did abstract work while Linda focused on watercolors of gardens.
I stood at their combined booth in a rare quiet moment. "Where do you guys head next?" I asked.
They told me they were off to Chicago for two shows over three weeks but did not yet know where they would stay for such a long stopover. I immediately thought of Nana's house; we were planning to be there in the driveway for the next couple of weeks.
"I have an idea," I told them. "Let me find out a bit more." I phoned Nana from a payphone and asked if our friends could stay for a couple weeks. "Certainly they may stay with us, Honey." Nana offered. Sal and Lynda moved into the large back bedroom with private bathroom and we stayed in our camper.
One morning Lynda had set up her easel on the grass facing the large, flowering side garden. Sal was cooking breakfast in the black and white tiled 1930s art deco styled kitchen. Alana and Brendan, ages four and nine, were running in and out from the play yard with several cousins. Nikki, the white German Shepherd, had taken refuge in the living room where Topper and Harry, Nana's two parrots were crawling around the outside of their cages in their routine morning romp. My dad was upstairs in his home office and Andy was outside polishing jewelry with a buffing machine. I came into the kitchen just as Nana came down from upstairs in her motorized stair chair.
It was a summer day in June and all the windows were thrown open for relief from the muggy hot morning.
It was true.
The surest way to help create a new paradigm for disability and aging is to find ways to share life with others.
The paintings Lynda made that long ago day of Nana's garden hang in my parent's home to this day. They are an ever present reminder that people need people.