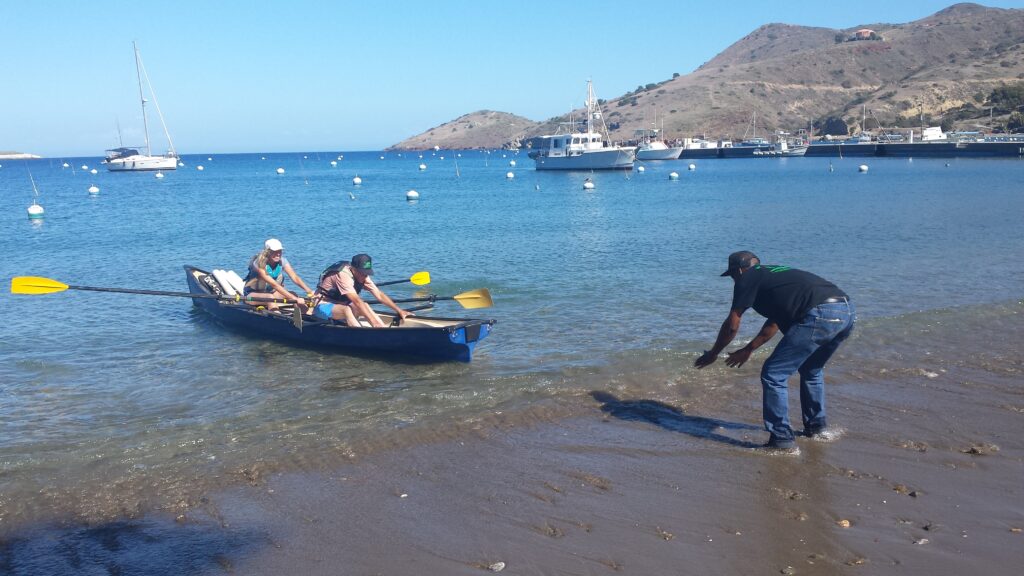 I recognize that camping isn't for everybody, but we love it and have found camping with Parkinson's to be an extraordinarily wonderful experience.
We started our tent camping adventures after Andy had been living with Parkinson's for 10 years. We wanted to spend time in Catalina Island and simply couldn't afford the hotel and rental options. Investing in a large tent, camping chairs, a camp stove, lantern, cots and sleeping bags was less expensive than a one week trip in a hotel and allowed us to return over and over again.
We ended up going on 6 trips for 7-10 days at a time for about 5 years. They were so fun that we also camped for a week in Utah's Escalante Staircase natural area and went on a road trip through Washington, Oregon and Northern California. We are in the process of planning another road trip with some camping for several weeks this year.
Mostly, we can't ever be in a hurry.
This translates to not traveling too far in a day and watching and responding to weather for setting up and taking down our camp. We have to be sensitive to the fatigue that Parkinson's causes. We have to have plans and contingent plans before we start. I have to be willing to do more than the share of work I'd have if my partner didn't live with a disease and Andy has to be willing to say no if he's not able to do something that needs to be done.
We've found these considerations set us up for success but they are not always easy to do.
One time we were driving down the coast of Oregon and it started to rain- hard. We had planned to camp on the beach in a state park but there were nothing but puddles in the sand. I went and spoke with the campground host and at first was told all the other sites were taken but when she found out Andy had Parkinson's, we were offered one of two "disabled person" sites. It was wonderful to set up on a level pad near the restroom. We walked on the beach but slept in dry comfort. Sometimes asking for help works.
Another time when we arrived on Catalina Island with all our gear, it was over 100 degrees. Our plan had been to set up camp as soon as we got there and to have the rest of the day to prepare our rowing boat and go for a row that day. Without Parkinson's all that would have been possible and probably fun. But with Parkinson's and the intense heat, there was no way.
Changing plans has to become ones second nature in order to camp successfully with Parkinson's.
We set up camp that day and enjoyed the cooler evening just sitting together and watching night fall over the ocean. The times of laughter, fun and amazing sights are many as long as small accommodations are made.