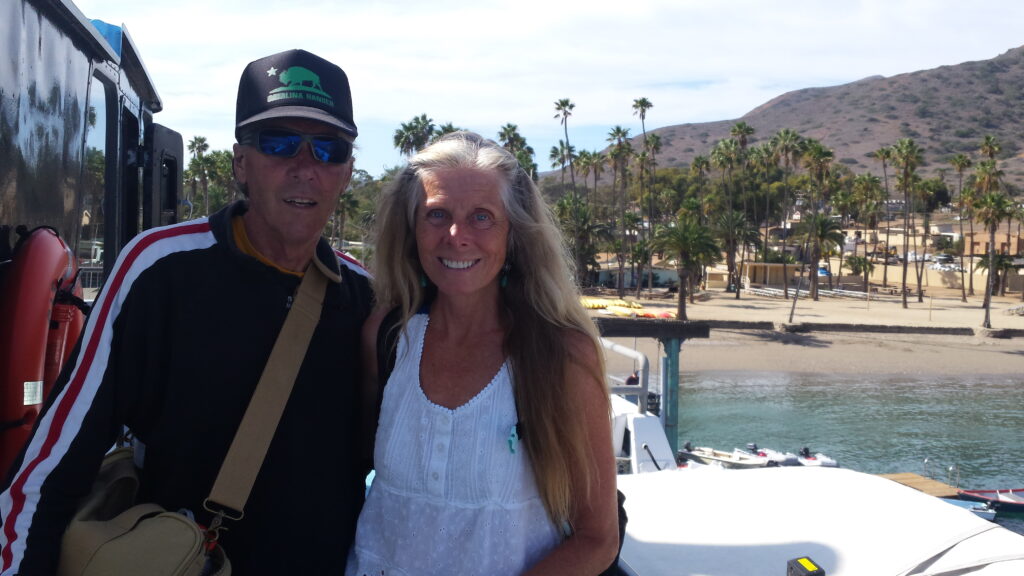 England is where Andy was born. His family left, immigrating to the USA when he was almost 7 years old. They moved to Culver City, in Southern California, and found a paradise of perfect weather, clean air, uncrowded beaches and miles of orange fields as far as they could see. The 1950s in Los Angeles was a spectacular time.
Andy grew up in American culture that included embracing the value of getting good grades, surfing and beach volleyball. He "lost" his British accent as fast as possible in order to fit in and became a fully fledged So Cal boy.
However, every time he went into his house he walked back into the midlands of England where his Mum had baked fruitcake for an afternoon snack and each morning she made giant breakfasts of oatmeal, half a grapefruit, eggs, sausage and toast to fill up on. His parents kept their accents and also kept their British culture alive in their home.
Andy became expert at living fully in both cultures and since I've known him he really does embody both the cheerful American optimist and the dour English skeptic, all rolled into one person.
Both points of view continue to serve him while living with Parkinson's disease.
Parkinson's is sort of like its own culture. It's a country no one wants to claim as their own but living there is made more tolerable when one has the experience of being fully at home in similar but different realities.
When we'd return to England for visits, before Andy had Parkinson's, he simply felt at home there in a way I'd never be able to access.