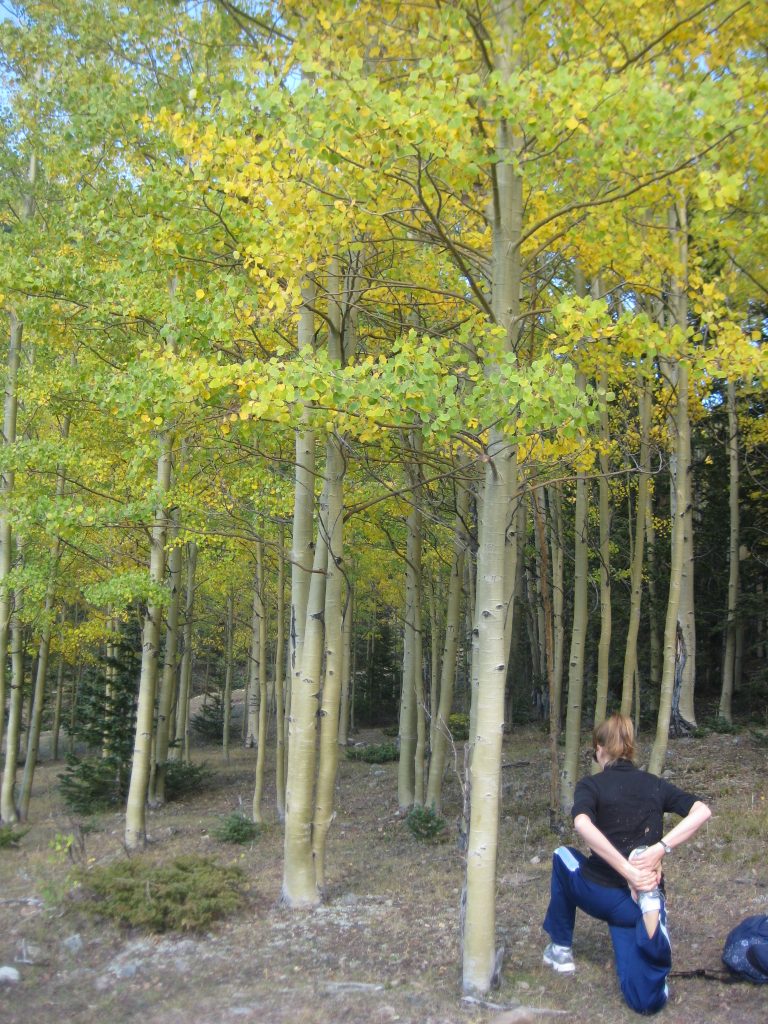 Exploring our mountain forest and sledding was free.
I had learned to practice yoga when I was a teenager and I taught my family, which cost no money.
2) We learned to ask for help.
So much was free. We were regular library attendees. Every few days we'd check out books and videos. A favorite 10 part video series we watched a couple times was called, The Story of English. We reveled in learning the roots of English and called the experience homeschool AND fun.
Exploring our mountain forest and sledding was free. There were eleven kids, including Brendan and Alana, who were close enough neighbors to play together every afternoon when the others had returned from school.
I had learned to practice yoga when I was a teenager and I taught my family, which cost no money. There was a free day each week for homeschooled kids to ice skate in the park and there was a kid's ice hockey team that Brendan joined. Skates and equipment got passed down to us through the skating community. Boy Scouts was free.
By living in Taos, with the abundant natural beauty and economic diversity, our options for things to do that didn't cost money were many, and our times of feeling inadequate, because we didn't have enough money, were few. We had lots of company in our same circumstances.
What wasn't free was sometimes negotiable when we asked for the help we needed.
We asked our local food co-op if there was a working membership that could cut our costs. There was. Each week, on our food shopping day, Andy, Brendan and Alana worked together for two hours, stocking shelves, bulk packaging raisins and nuts and cutting, weighing and pricing blocks of cheese. I did our other errands and ended with buying our weekly groceries for a 30% discount because of their work. The co-op gave each working member a free lunch at the store's cafe and we'd all sit together and share a delicious lunch, only having to pay for mine.
Brendan love Aikido classes and we asked the teacher, Craig Dunn, if there was any way to lower costs of the lessons. He gave Brendan an on the spot scholarship and told us to resume paying when it was financially comfortable, which we did.
Alana loved ballet class and we asked Bette Winslow, the owner of the dance school, if there was a way to lower our costs. There was. I became a "parent on call" to help with studio needs and also gave her and other teachers occasional massages in exchange for lower class fees.
We turned down things we couldn't afford. We asked Taos Ski valley if we could do a work exchange and they said no. In future years Andy was hired as a ski instructor and we all got free passes as a perk of his job.
We discovered resources in our community that were made available to us because of our lack of money. We did our laundry at the laundromat each week and Brendan and Alana befriended some kids from the Pueblo who were also hanging out waiting for their parents to finish doing the laundry. We were invited to their home on the Pueblo and we were honored guests instead of visitors. We were welcomed into a culture we'd have not known if we'd had a washer and a dryer. When they came to our home, they were entirely at ease using an outhouse and being without running water.
Read more columns at Taos News Online!