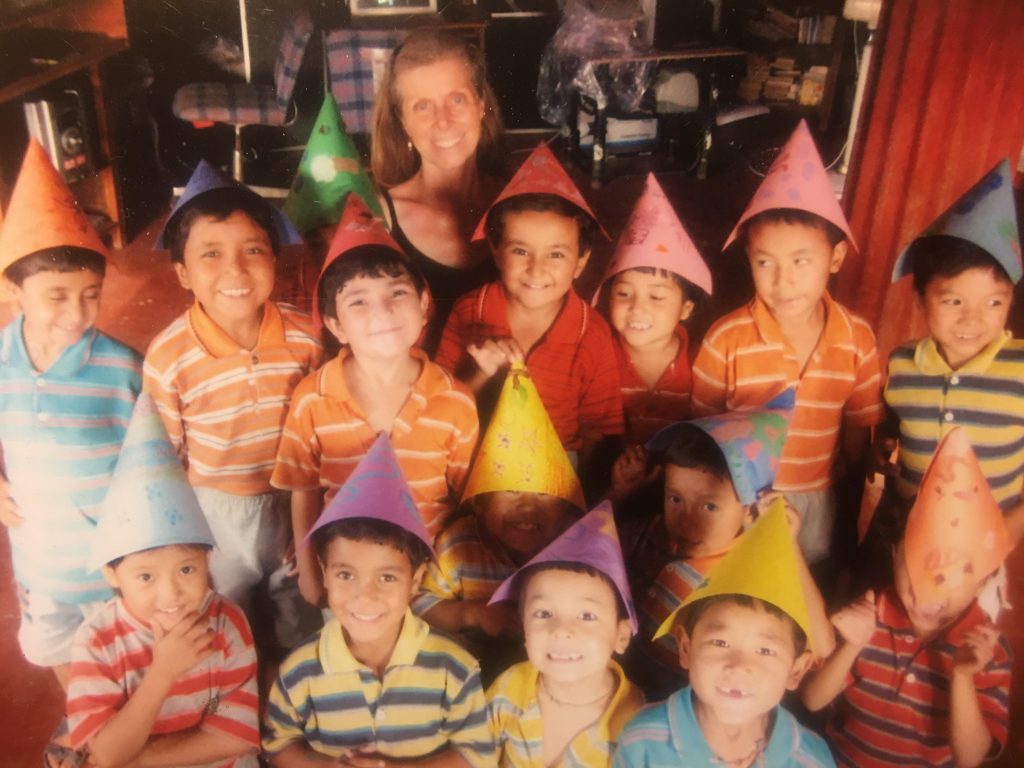 The children were excited for our class party. I had been able to procure guava juice and Oreo cookies at the Kumar Store in Dehradun. It was a favorite shopping place for me because they carried a few western food items that felt like home. Oreo cookies fell into this category, although I hadn't eaten an Oreo since I was about ten years old.
It was Friday and my students actively focused on completing their lessons in anticipation of "party time." We were learning songs as a way of increasing their English language skills and our last lesson of the day was always singing, "You Are My Sunshine, Row, Row, Row Your Boat, or Itsy Bitsy Spider.
Suddenly "party time" had come.
The kids put away their school books and replaced them with story books and stuffed animals. We all put on our colorful party hats and I served up cups of juice and a platter of Oreos. I heard happy chatter in several different languages including English, Hindi and Urdu. The children in Alana's and my class were the "new" children, except of course for Chunkit.
The volunteer teacher in the classroom next to ours was a dour young man who seemed to be saving his smiles and light heart for something besides this school. He was serious in an extreme way. Our class was getting rowdy with the newfound freedom of an afternoon party. Exhilaration was the emotion I saw all around me and our classroom felt too small.
The kids lined up and we marched out of the room, party hats secured, and into the classroom next door. We sang, You Are My Sunshine, and circled the inside perimeter of the classroom with ALL faces beaming. The dour teacher smiled, which was my personal reward. We continued our parade through the three other classrooms, then down the road to Nana's tent. The 99 year old grandmother of the orphanage greeted us with a joyful toothless smile before we marched back, singing loudly, to our classroom.
Our party had been such a needed emotional release that I decided something on the spot and said, "Let's have a party every Friday?"
My words were met with cheers as school was dismissed.
I ate a leftover Oreo on my walk back to my room and remembered just how delicious those cookies are.