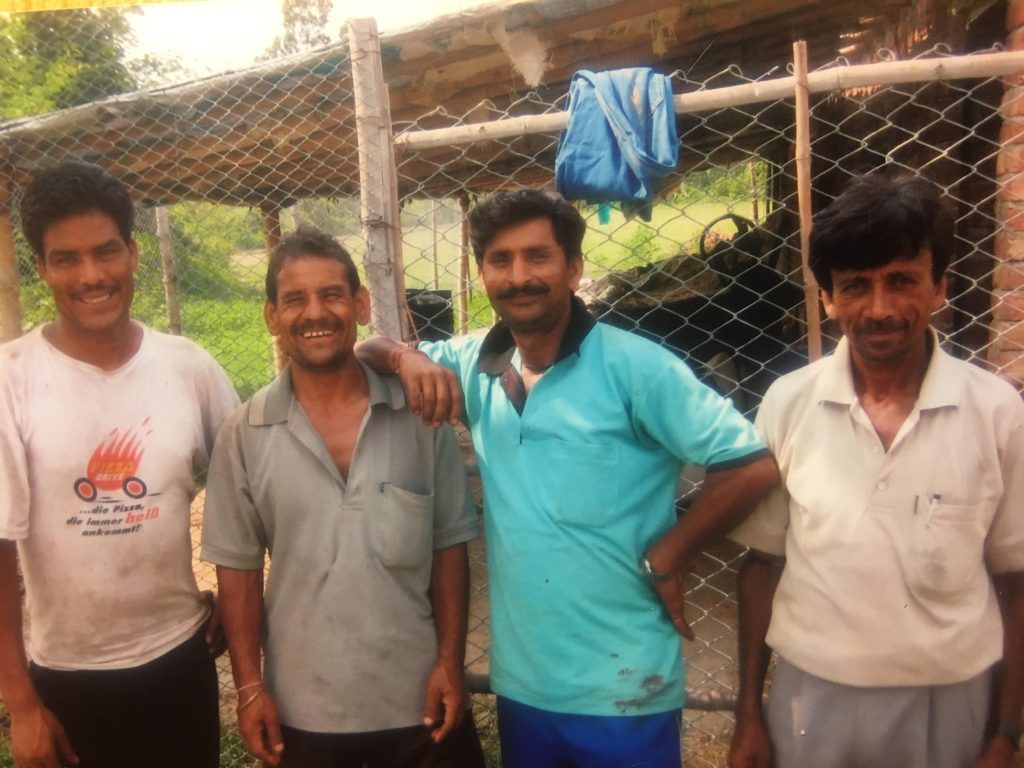 Every day Andy worked with the same group of men. The bridge he was asked to build required a team and the men on the team became his friends. Andy had designed the bridge and led by being cooperative and equitable.
Lobsang, Diwan, Munchi, and Cheroot were the names of the men Andy worked with and they let him know that they were not at all used to being treated as equals by a white man.
Andy spelled it out for them, "I expect you will learn a lot from me in building this bridge together and I expect I will learn as much or more from all of you." At the time, it was an unheard of idea to the team that they were on equal footing with Andy. Real friendships formed.
Lobsang, a Tibetan refugee, arranged for Andy to travel each week for treatment for Parkinson's by the Tibetan doctor. He was never allowed to pay any rupees.
Once, when Alana was at the orphanage in the cold winter months, by herself, she became sick and needed to get home. Diwan accompanied her on the maze of transportation to arrive safely at the train station to begin her journey. He helped her because she was Andy's daughter.
The Indian men had to have felt free during their time working with Andy. Each day breaks were taken, as needed, and no one was questioned if they sat down for a few minutes. These were people used to being expected to work 16 hour days with no break.
One day, Munchi, one of the older guys asked Andy, with a bright twinkle in his eyes, if Andy would smoke with them. The plant was a wild form of marijuana and Andy enjoyed the gentle buzz along with the group.
Everyone brought food for their own lunches and sometimes it was shared between them. Andy always refused the offered food and stuck to what he'd brought for himself, which included water we had purified and protein bars, chips and juice from the store. His team had delicious looking dahl and rice, fried pekoras, chapatis and sweet chai to drink. The homemade food smelled amazing but Andy didn't dare to risk even a drop of unpurified water from a washed plate, food or drink enter his system.
Andy traveled halfway round the world to meet a group of men he enjoyed hanging out with. No one cared that he had Parkinson's as they became brothers in bridge building and beyond.