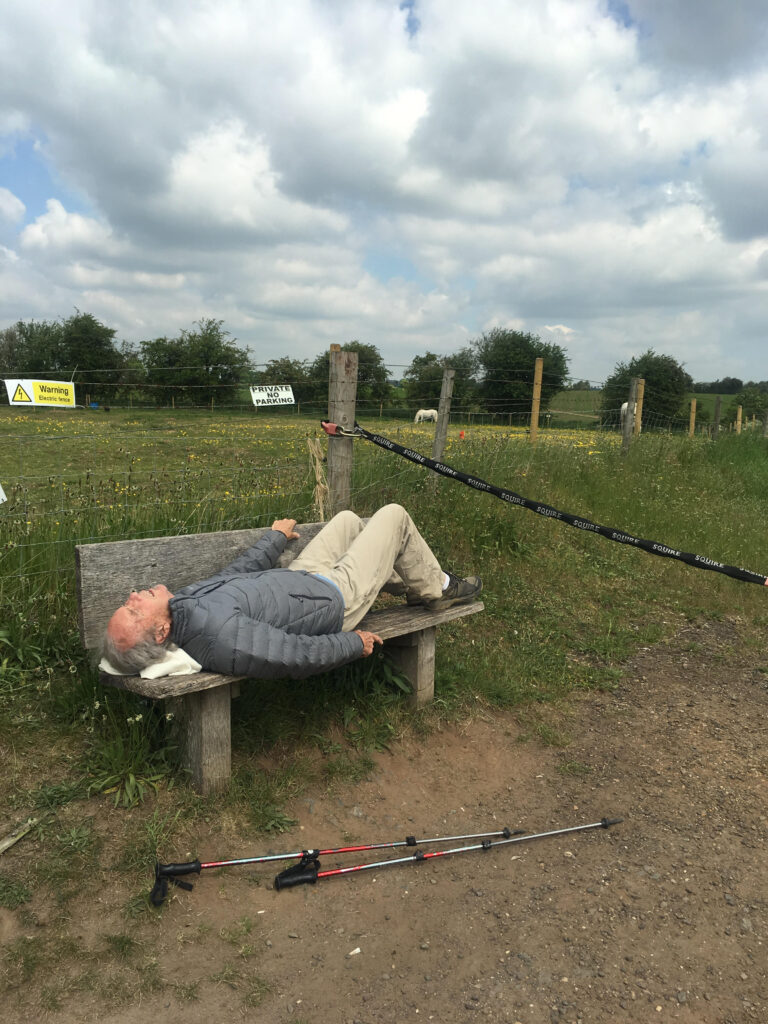 The thought of travel brings up the possibility of many different experiences that require action and movement.
All of the simplicity of being at home goes out the window as plans are made to transport oneself from one place to another, find lodging, eat, and discover fun and interesting things to do.
"DO" is the word most travelers pay attention to.
We travel to see new sights, explore different places and have experiences not readily available at home.
This changes when traveling with someone who has Parkinson's. The change I'm addressing today is the need a Parkinson's traveler has for more rest than the average person requires. In my life with Andy, I've seen that he is able to experience the fun of travel when he has enough opportunities to rest.
When he sleeps 9-10 hours a night then he wakes up with energy, so we try not to have plans too early in the morning or too late in the evening. When we are traveling I help him to rest in between seeing sights, touring and visiting with friends. It is not a big deal, after a morning train from London to Edinburgh and checking in to our Airbnb house, to remind Andy to lay down for an hour while I go look for a grocery store.
Then he's ready to go again.
In Hawaii, Brendan, Hannah and I had booked and evening tour swimming with manta rays from a hotel beach. It was later than Andy usually stayed up but he wanted to come along. We arranged to get there early and found Andy a very comfortable lounge chair overlooking the bay where we'd be swimming. His area was lit with tiki lights and he was brought a drink of sparkling water with lime by the bar tender nearby.
Watching us swim out into the dark ocean, following our guide's flashlight, while he sat in a comfy chair on a balmy evening allowed Andy to participate in the adventure within his energy capabilities.
This is what traveling successfully with one who lives with Parkinson's looks like!