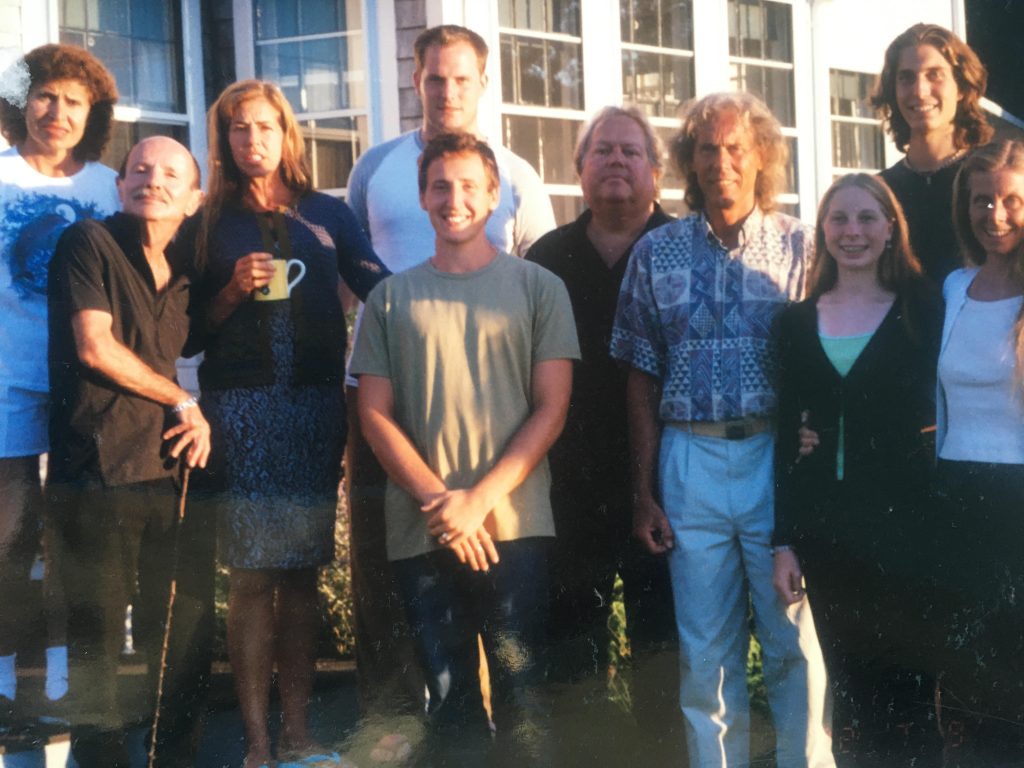 Sometimes the people who stand with you in the hard times are not the ones you would have expected to be there.
Letting go of people is really letting go of expectations about those people.
I became attached to my two loving midwives and had to let go of them after I gave birth. What I really did was let go of expecting them to be available for me all the time.
When I felt I needed to let go of family members whose political views were offensive to me, I only needed to let go of any expectation that they would be able to support my beliefs.
There came a time when Andy's Parkinson's was difficult to manage and his symptoms strained some friendships we had enjoyed for many years. At the time this happened, I felt betrayed that these friends wouldn't stand with us and I felt like we had to let go of them. I felt protective of Andy and I didn't want him to suffer more than he was already suffering because some "friends" couldn't tolerate his condition.
Now I see that was an unnecessarily dramatic response.
What had been betrayed was only our expectation that these friends would be able to handle Andy getting sick with Parkinson's Disease.
I could move forward free from the expectation, allowing the friend a slightly more limited place in my world, without the drama of letting them go.
I think it's likely that the same effect would have occurred if we had consciously let them go, in that we wouldn't spend as much time with that friend who hurt us, but the process is totally different.
The process I'm suggesting puts the onus for the change on Andy and I, instead of flirting with blame and negativity towards someone else, which can cause far reaching effects.
Loren Cruden, the Shaman healer says, "I used to think forgiveness was not my responsibility. 'Let God forgive,' I would mutter. Who am I to mess in such matters? I have since come to see forgiveness as a blessed aspect of the human job description; now it is judgment, grudge holding and hoarded suffering that I would just as soon not be occupied with. Forgiveness puts you in the now, accessible to well being."
How do you practice forgiveness when you are hurt?