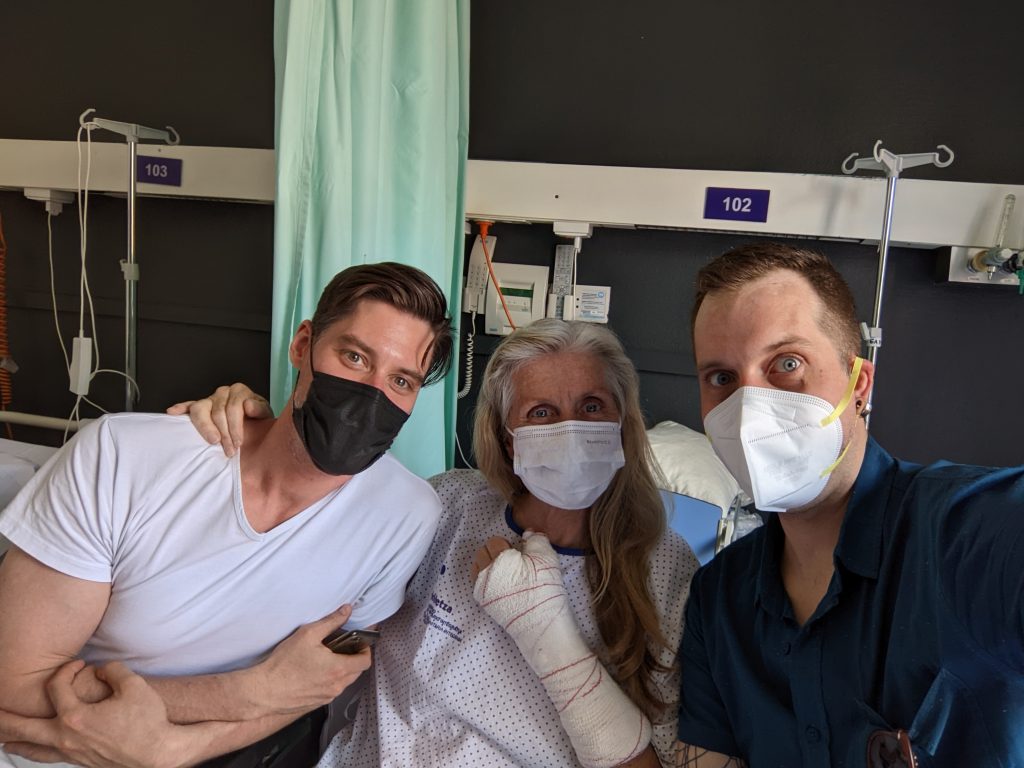 On the first day of walking the Camino De Santiago in Spain, I fell and switched roles from caregiver to patient.
I lay in the dark hospital room listening to the moans and breathing of the other people in in the ward. It was 3 am and I felt adrenaline begin to wear off and shock begin to set in. I lay in the bed unable to get up or walk and I registered pain in my leg and wrist.
Only three hours earlier I was getting off the bus in Bilbao, Spain, with friends, on our way to the hostel we had pre booked and ready to begin our pilgrimage walk on the Camino.
A misstep, pulling a suitcase out of the bus, walking backwards and landing hard on concrete changed my path from North Coast Camino to Hospital De Basurto in a flash.
I chose to consciously take a bunch of deep breaths and to remind my brain that although I knew I had fractured my femur that I had no idea what that would lead to. I prayed. My prayer was to feel God's presence and to know that as alone as I felt, in a hospital where nobody spoke English, that I wasn't alone. My heart told me that the sooner I set down the plan of walking the Camino with my friends, the sooner I would be able to fully embrace this new path I was already walking. Then I did all those things again and again and again until I fell asleep.
In the morning my friends came by to see me and Judith offered to stay with me in the hospital. They stood around my bed with their backpacks on and water bottles filled and I sent all of them on their way…..even Judith.
The night before, I had fully exited my plan to walk the Camino and I knew none of them could do much for me now. My new team were the nurses and doctors who spoke Spanish and perhaps family members who would come to me in Bilbao….I didn't know yet what would happen. I felt relieved when they left because I could fully immerse now into the truth of my situation.
I stayed in the hospital for 10 days and both my sons, Sky, from Amsterdam, and Brendan, from San Francisco, came to help me while my team and I discovered I did not need surgery. I have to be non weight bearing for 6 weeks and have a cast on my left hand. I will fully recover.