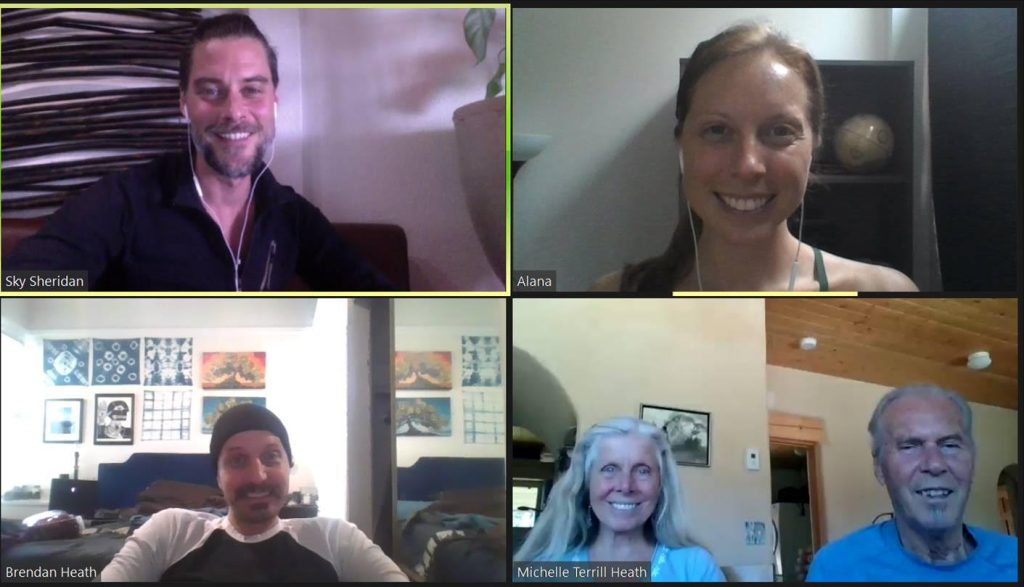 Marco Polo is an app that can be downloaded onto an I Phone or I Pad or computer. My sister in law, who lives far away, asked me if I'd get it so we could make prerecorded video messages to each other. It is a way to communicate that is convenient, since it doesn't interrupt life like a phone call because it can be watched anytime. It is also fun to have a video and see your friend's face.
We started sending short video messages to each other every week. One day Andy heard Jenni's voice coming from my phone and asked me what it was. I showed him the message and turned my phone towards him as I began a return video message. Andy whispered into the phone, "Hi Jenni, it's a sunny day here."
Before sending it I played our message back and we were astonished to hear Andy's whisper LOUD and CLEAR.
It is very hard to hear Andy if he tries to talk on the phone, Skype, Zoom or other ways of being in touch. On Marco Polo we could hear his whisper easily. This was HUGE for us and as we jumped into it we discovered other advantages especially for people with Parkinson's.
People living with Parkinson's move more slowly in their bodies and their minds. Making a recording instead of talking live, allows Andy to think ahead and write down thoughts he wants to share. He can then refer to his notes while recording his message.
The isolation people with Parkinson's can be intense. With Marco Polo, Andy is able to reach out to family and friends willing to have an account and his social life has been reinvigorated.
Now I get to receive messages from Andy when I am away for the day. He exchanges gardening tips with Jenni, shares humorous stories with his brother, Roger, and receives regular updates from our kids who live far away from us. My mom even sends Andy messages about her activities and thoughts.